BHSC is a paramount full-service agency that can help players achieve their goals, both on and off the field, at every stage of their career. Our staff—available 24 hours a day, 7 days a week and fluent in several languages—provides a full suite of services at no additional cost to our clients. Services offered include contract negotiation and arbitration preparation, tax preparation and financial management, athlete marketing and digital branding, charitable event management and public relations, and more. At BHSC, we treat our clients like family and provide personal, unconditional support every step of the way.
Follow us on Instagram and Twitter @bhscouncil
Our History
Founded in 1984, BHSC revolutionized the business of baseball, serving first as a pioneer and evolving into one of baseball's most successful agencies.
BHSC has represented some of the greatest players in the history of baseball such as George Brett, Barry Bonds, Mike Piazza, Jose Canseco, and Trevor Hoffman.
Our senior partners, Rick Thurman and Dan Horwits, have over 50 years of combined experience and are credited with making BHSC one of the most respected agencies in the industry.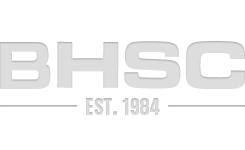 BHSC Agent Bios
Rick Thurman
Rick Thurman is an MLBPA Certified Agent and founder and partner of Beverly Hills Sports Council. Thurman attended Pepperdine University in Malibu, CA where he played college baseball. Following his college baseball career, Thurman signed with the Los Angeles Dodgers organization. Shortly after,Thurman  discovered the agency world and in 1984, founded Beverly Hills Sports Council. Over the past 30 years, he has represented clients such as Trevor Hoffman, Tom 'Flash' Gordon, Scott Erickson, Rod Beck, Rickey Henderson, Barry Bonds, Tim Lincecum, Hunter Pence, and Dee Gordon, and continues to be one of the most respected agents in the industry.
Danny Horwits
Danny Horwits is an MLBPA Certified Agent and partner of Beverly Hills Sports Council. After a brief Division III college basketball career, Horwits attended Loyola Law School where he got his J.D. in 1993.  Horwits quickly rose from an intern to a Partner at BHSC where he has become a successful and respected agent. Horwits has led BHSC's arbitration team to one of the best records in the industry, preparing and arguing hundreds of cases in the last two decades. Horwits has represented such clients as Bobby Bonilla, J.T. Snow, Alex Cobb, Jason Kipnis, Chris Tillman and Mike Leake.
Josh Borkin
Josh Borkin is an MLBPA Certified Agent with Beverly Hills Sports Council. Borkin began his career as an agent in New York City in 2007, shortly after earning his law degree from John Marshall Law School. Borkin also holds an undergraduate degree from the University of Michigan-Ann Arbor and is admitted to the New York Bar. Borkin has over 10 years of experience managing the careers of Minor and Major League Baseball players with a wide range of expertise in salary arbitration, contract negotiation and securing autograph and equipment deals. Borkin lives in Miami, Florida with his wife and their two children.
Mark Leinweaver
Mark Leinweaver is an MLBPA Certified Agent with Beverly Hills Sports Council. Mark attended Stonehill College in Massachusetts, where he was captain of the baseball team. The first decade of Leinweaver's career in professional baseball began with on-air broadcasting and media relations roles. As an agent, his daily responsibilities include managing a myriad of off-field services for BHSC's Major & Minor League clients and their families, salary arbitration preparation and contract negotiation. Leinweaver is also a volunteer guest speaker each semester at the University of Southern California on the topic of working in professional sports.
Cesar Suarez
Cesar Suarez is an MLBPA Certified Agent with Beverly Hills Sports Council. Suarez was born in Maracaibo, Venezuela and spent his childhood in Venezuela, Italy and Mexico as he followed his father's baseball career. Suarez signed with the New York Yankees at 16 years old and spent 15 years playing professional baseball with the Cleveland Indians, Tampa Bay Rays and Los Angeles Dodgers. He continued his career internationally in Mexico and Italy. Suarez also spent 13 seasons in the Venezuelan Winter League. He became a full-time agent in the Latin Division at BHSC in 2016. He represents some of MLB's top Latin players such as Salvador Perez and Rougned Odor. Suarez resides in Venezuela but works frequently in the Dominican Republic and United States.
Dan Vertlieb
Dan Vertlieb is an MLBPA Certified Agent with Beverly Hills Sports Council. He has over 15 years of experience in the sports industry, including a decade of experience as a Sports Lawyer. In 2019, Vertlieb negotiated the largest signing bonus in MLB Draft history for BHSC client and #1 overall draft choice Adley Rutschman. A graduate of the Sandra Day O'Connor College of Law at Arizona State University, Vertlieb is a licensed attorney in the State of Arizona. In addition to a decade of agency experience, Vertlieb also has an extensive background in media relations. He served as the Arizona Super Bowl Host Committee's Director of Media and Public Relations in 2007-2008, and was the Director of Communications for the BC Lions of the Canadian Football League in 2003.
Brett Ossola
Brett Ossola is the Head of Analytics and an MLBPA Certified Agent at Beverly Hills Sports Council. Prior to joining BHSC, Ossola worked in Player Development with the Detroit Tigers after receiving his J.D. in 2016 from the University of Miami School of Law. Ossola earned his Bachelor's degree at Case Western Reserve University where he majored in history and was Captain of the 2nd winningest class in the school's varsity baseball history. He led his team to two appearances at the NCAA National Tournament (2010, 2013) and was a three-time All-University Athletic Conference Selection at First Base (2009 – 2012).
Tucker Ward
Tucker Ward joined BHSC in 2018 after retiring from professional baseball a year prior. He was drafted in 2011 by the Arizona Diamondbacks but elected to play collegiately. In 2015, he was drafted and signed with the Arizona Diamondbacks out of the University of Mobile. While at Mobile, Ward majored in the Science of Management. He was eighth all-time at Mobile in career strikeouts and seventh in career innings pitched. Prior to college, Ward was a prep standout at UMS-Wright, where he helped the team win two state championships. Ward brings his unique understanding of professional baseball to BHSC both as a former player and as a son of a former professional baseball player and current MLB hitting coach, Turner Ward.  Tucker Ward currently resides in Nashville with his wife, Lexi.